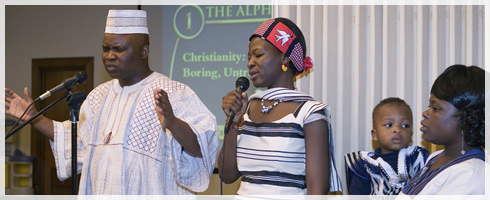 Deliverance Center
WHAT IS DELIVERANCE?
Deliverance is a word that is frequently used out of context, thereby generating fear and mistrust amongst those who really need it. The traditional use of the word connotes casting out demons, which in itself portrays demonic possession. That is not completely true. Even somebody who is not possessed with demons still needs deliverance. In this context therefore, deliverance means getting rid of every work of darkness in your life.
We all come from different backgrounds and are walking towards different destinies. The kind of forces against me may not be what you are faced with. What would take me one year to achieve may take somebody else a year and half or six months assuming we put in commensurate amount of time and effort. The ease with which your prayers are answered depends on many factors, one of which is the type of satanic forces fighting against you. In fact, how much time and effort you spend warfaring in the spirit is a function of the kinds of battles you are going through in life. Daniel prayed for 21 days because a principality, the Prince of Persia withstood the angel of God. Esther, in the book of Esther spent three days in prayer and had favor before the King. Some situations call for serious fasting and prayer for several days and nights, combined with the right spiritual weapons. Some may call for just two to three days prayer with no fasting.
Levels of Satanic Affliction:
To appreciate why you need deliverance, you need to know the three types of satanic afflictions or enemies you can possibly face in life:
General Enemy
Once you are born again, you automatically become an enemy of Satan. The only thing you need to do to encounter this enemy is to decide to follow Jesus. From that point forward, you become an enemy of Satan.
- To read more, click here
Foundational Enemy
The height of a building is determined by the depth of its foundation.No matter how high and beautiful a structure is without a corresponding solid foundation, it's only bidding for time to crumble. In the same vein, how far you go in life is a function of your spiritual foundation...
- To read more, click here
Household Enemy
Many people are still at a loss when the issue of household enemy is discussed, yet for so many it constitutes the most formidable opposition to their breakthroughs. There is a general reason for this anomie. Most enemies from the household hide under a spiritual mask, and until you dig deep you may not be able to appreciate the enormity of the battles that confront you from members of your household...
- To read more, click here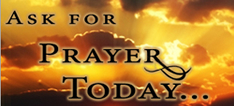 Who Needs Deliverance?
Do you have weird dreams?
Do you have sex in the dream?
Do you hear voices?
Do you have bad habits you can just let go?
Are you sick in the body?
Do you have difficulties bearing children?
Are you having problems in your marriage, work, business, finances, ministry?
Are you reluctant about the things of God?
Do people hate you for no just reasons?
Do you experience repeated cycles of failures?
Do you have fear of death, sickness, poverty, etc?
Do you live below your potentials?
If you answer "Yes" to any of these questions, then you need deliverance!
Deliverance Resources
Check the Events Highlights from time to time for deliverance programs.
Go to the BookStore for books on personal deliverance.
Go to the Forum for more deliverance discussions.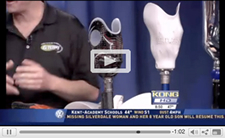 Watch and listen to the message we have. We are finding ways to reach our brothers and sisters through the word of the Lord.