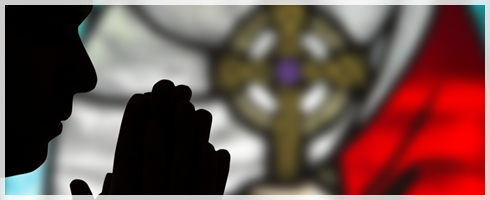 Prayer Center
The Prayer Club
Welcome to the Prayer Club. You don't just stumble upon this site. You are not here by accident. You steps have been supernaturally directed by God to this site.
Who We Are:
We are a team of prayer warriors dedicated solely to the spiritual welfare of brethren in the Lord by selflessly providing prayer guidelines and deliverance services to those who are being molested by the devil. The intent being to bring the reign of Satan and his agents to an end so that they could be free to live the kind of live God has ordained for them on earth. This is a non-paying prayer program. The warriors are not compensated in any way, except by God Himself.
The Prayer Club is an arm of Gilgal Ministries International, an organization dedicated to: 1. reaching the unreached with the gospel of Jesus Christ. 2. providing needed assistance to the less privileged in core areas of live, 3. bringing about the deliverance of people from satanic manipulations through the power of intervening prayer.
What We Provide:
Prayer assistance - You can join a live prayer conference, participate in any of the prayer programs listed in this site, or request a one-on-one prayer time with a prayer warrior on phone.
Spiritual Renewal Resources - This website is loaded with resources to renew your walk with God. From the Deliverance center through to the Destiny Center, there are powerful resources for your spiritual growth.
Forum - there is a Christian forum where you interact with others in similar situations and get your pressing questions answered in a biblically truthful manner.
Referrals - we provide referral programs to our network of Christian programs and institutions.
Mission Activities - we team up with our parent ministry and other ministries to embark on regular mission and outreach programs to selected destinations. You can join us.
Training and Development - We provide training to ministers and ministries, especially in the areas of deliverance and gospel outreach. For more information, contact us.
You Can Help
We are very sure your needs will be met by God through this website. Don't forget to leave a testimony to encourage others when the Lord has done it. If the Lord lays it in your heart to donate money to help in these programs, and to help to care for our mission activities, click here to go to the outreach center for more information.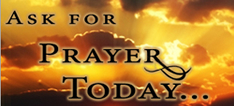 PRAYER CONFERENCE LINE
You are provided with an opportunity here to join live prayer on phone:
Phone: 605-475-6150
Pin: 924579 #
Day: Every Saturday
Time: 8:00 Pm EST
Different deliverance Ministers coordinate the prayer sessions on regular basis. Tap into their annointing now!
You can also listen to recorded prayer audios/videos by clicking on Video message below.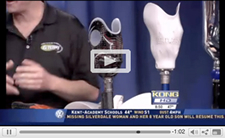 Watch and listen to the message we have. We are finding ways to reach our brothers and sisters through the word of the Lord.