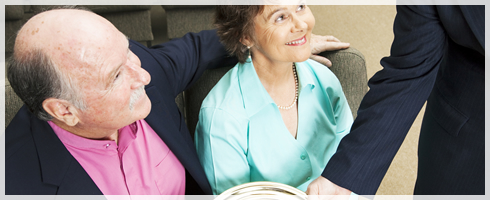 Restoration Center
LIFE IS A COMPLEX WEB OF CRITICAL POINTS
Life is a web of critical points. It's a web because it represents a complex tour puzzle in the form of a complex branching passage through which an individual must find a route. The points are critical first of all because they represent areas of change; change that will either derail or transform you depending on how properly they are connected. A Critical Point therefore is a stage in your life where you must choose between options, or where circumstances place a decision on you that must either push you forward or derail you. To read more, click here.
Types of Critical Points
A Critical Point could be a point of contact, a point of decision or a point of circumstance. These points do not occur in isolation. They are interrelated. Often, one finds out that one point leads to another and to another in a complex formation.
A Point Of Contact
A critical point of contact, often referred to as divine connection happens when you come in contact with someone or something whose influence will either derail or propel you forward in life. When Joseph in the Bible came in contact with Pharaoh's cup bearer, he became a critical point of contact for him to the palace.
- To read more, click here
A Point Of Decision
A point of decision is where you consciously take decisions that would affect your life one way or another. When Elimelech and Naomi in the book of Ruth decided to move to the land of Moab, it was a conscious decision. They were at a critical point of decision. They had to decide anyhow, and that decision changed their lives forever.
- To read more, click here
A Point Of Circumstance
A point of circumstance needs proper explanation. Sometimes things happen that you just can't explain. It is beyond you or your will power to stop it. It may have its roots in a prior decision or action you'd taken consciously or unconsciously or it could just be of an inexplicable roots, in which case it may be orchestrated by Satan.
- To read more, click here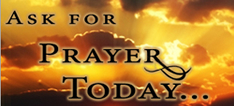 Life's Journey Could Be Like
Going Through A Maze:
When You Expect Life To Be Fair
When You Look For Where To Place Blame
When You Are Not Conscious of Your Destiny In Life
When You Expect The Opportunity To Be A Big Door
When You Go Through Life Confessing Negatives
When You have An Inflexible Mindset
When You Expect Instantaneous Results All The Time
When You Dwell In The Past
YOU CAN HAVE A SECOND CHANCE
Do you know that it's not over until you say so? God in His mercy has made provisions for your restoration, without regard to what you may have done or what circumstances might have pushed you into the situation you are in now. But, second chances don't just come for the most part until you meet some conditions.
I want to introduce a Book - Second Chance: It's not yet over - found in the Bookstore section, specifically for you for more information on how to receive a second chance from God.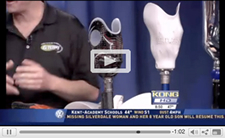 Watch and listen to the message we have. We are finding ways to reach our brothers and sisters through the word of the Lord.